Bulk buy wholesale men's clothes online at Wholesale21, a variety of cheap clothes for men for your boutique, up to 50% off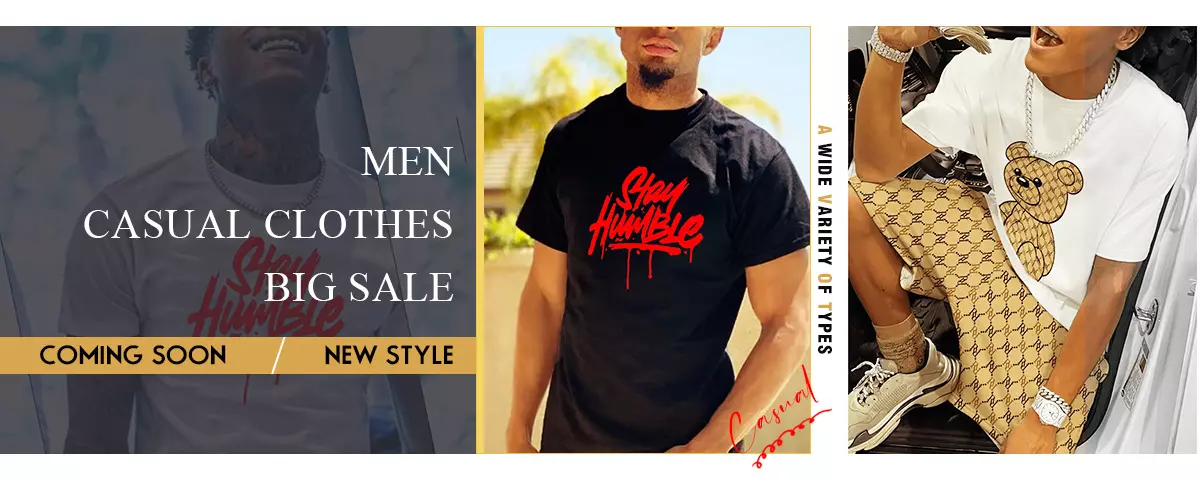 Wholesale21 - Wholesale Cheap Clothes for Men Online
Are you looking for stylish and cheap men's clothing options? Look no further than wholesale21! We are a leading wholesale clothing vendor in China, offering a wide range of cheap clothes for men at affordable prices.
Wholesale21 is the perfect destination for those looking to buy cheap mens clothes online. We understand that style and budget are often top of mind for our wholesale customers, and we strive to offer a diverse range of options to suit different tastes and budgets. From casual t-shirts and jeans to formal suits and dress shoes, from s size to 6xl size, We've got something for every man's shape and occasion. In addition, we are also one of the largest clothing vendor in China, with our own factories and production lines, supplying clothes to several large clothing wholesale websites, so we have unparalleled prices in the industry, no need to doubt, buy with confidence.
In addition to offering a wide range of stylish options, we also prioritize quality. All of our clothing is carefully crafted from high-quality materials to ensure that our customers look and feel their best. Whether you're dressing for the office or a night out on the town, our clothing will help you make a statement and feel confident.
If you're a retailer or boutique owner, we also offer mens wholesale clothing options at discounted prices. Our team is dedicated to working with you to help you find the perfect selection of clothing to stock your store. We offer no MOQ and quick shipping to ensure that you receive your order in a timely manner.
At wholesale21, we're committed to providing our customers with the best shopping experience possible. From our wide range of cheap clothes for men to our excellent customer service, we go above and beyond to ensure that you find exactly what you're looking for. So why wait? Start shopping today and discover the perfect addition to your wardrobe!