Buy sexy women's 2 piece sets & outfits in bulk at the lowest prices for your boutique. Enjoy discounts as low as 50% and no MOQ, fast shipping worldwide!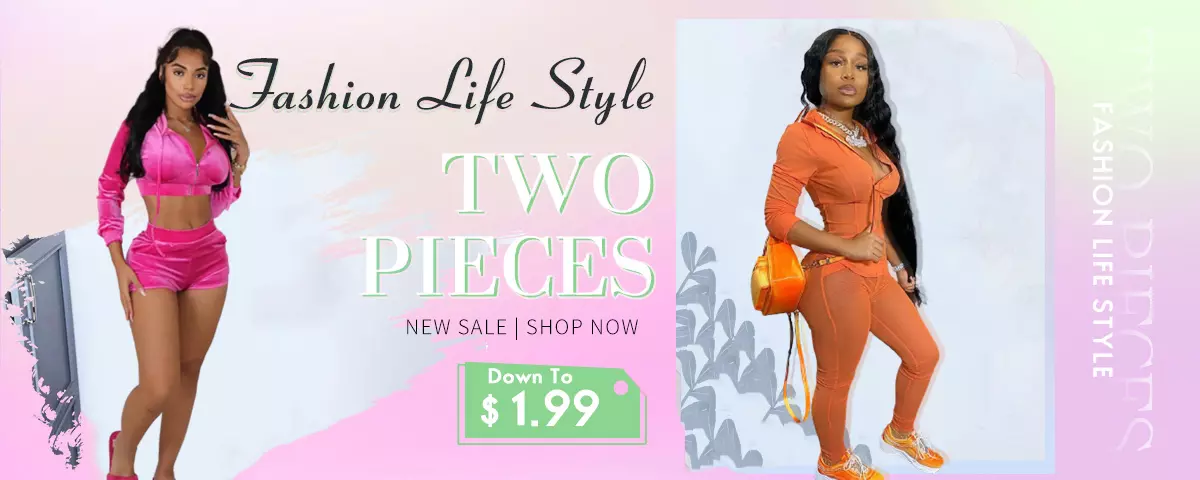 Wholesale Sexy Women's Two Piece Outfits
If you're in the market for stylish and affordable wholesale women's 2 piece outfits, you're in the right place! Our two pieces collection features a wide range of trendy and sexy designs to suit any taste. From casual summer sets to formal evening wear, we have something for every occasion.
Our two-piece outfits are made from high-quality materials that are comfortable to wear and easy to care for. They are perfect for retail stores, online boutiques, and other fashion businesses. In addition, we have provided products to more than 100 sellers of women's two-pieces around the world. With our competitive wholesale prices, you can offer your customers the latest styles at a fraction of the cost.If you want to explore more types of two-piece sets, we also offer short sets, skirt sets, pant sets, etc. There are more than 1,000 styles and available in a variety of colors and sizes, up to 6XL to meet your customer needs.
So if you're looking for wholesale 2 pieces that are stylish, comfortable, and affordable, look no further. Our collection has something for everyone, and with our fast and reliable shipping, you can have your order in no time. Don't wait any longer to elevate your fashion business with our top-quality products. Order now and discover the magic of our wholesale two-piece outfits!